Pictures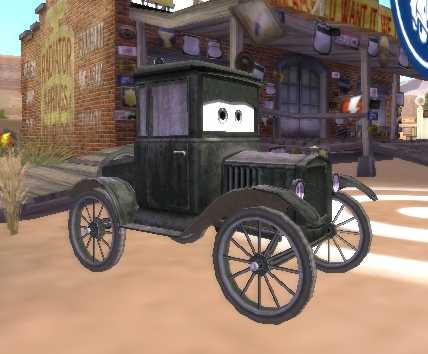 Contributor: Rinspeed
Comments
Author
Message

MTP02



2021-05-01 23:57
She, Sarge and Fillmore are playable in PSP mode.

car mad1



2017-09-02 23:04
assets.hemmings.com/uimage/53685670-770-0@2X.jpg?rev=1
Car in real life

-- Last edit: 2017-09-05 10:27:35




RussianRacer9



2017-07-09 17:38
Fact: Ford Model T or "Tin Lizzie" . "Tin Lizzie", where "Lizzie" — common in the US horse name. So, actually this name was not disparaging tone, but rather emphasized the fact that the Ford T came to replace live horse as transportation of the American farmer.
Add a comment
You must login to post comments...