Pictures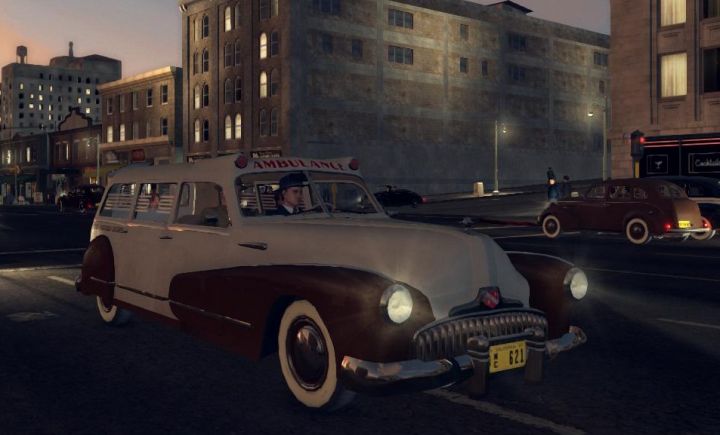 Contributor: subzero
Comments
Author
Message

lcpdcv



2012-09-01 23:03
Another day, another newbie with no web-sense. DON'T QUOTE BIG IMAGES.
And isn't it obvious? It was taken in the show room, ffs!

MartinBond



2011-04-22 23:34
found it: Buick special (combination?)ambulance. it's the same front as the undercover police car witch is listed as a Roadmaster.

-- Last edit: 2011-05-20 19:17:59




BeanBandit



2011-02-10 20:22
Maybe a Cadillac or Buick.
1940s Cadillacs: www.car-nection.com/yann/dbas_txt/prof4647.htm

MartinBond



2011-02-10 19:17
Yeah, I accidentally clicked it. If someone could un-check it it should be fine

And to my same-name colleague: The car is to high as a whole. As far as that goes, I think it's got more of a CitroŽn DS look to it, but only the ride-height etc.

-- Last edit: 2011-02-10 22:38:12

robi



2011-02-10 17:58
Only seen in CGI cut scene? I donīt know the game, but this looks pretty much in-game-like.
Add a comment
You must login to post comments...