Pictures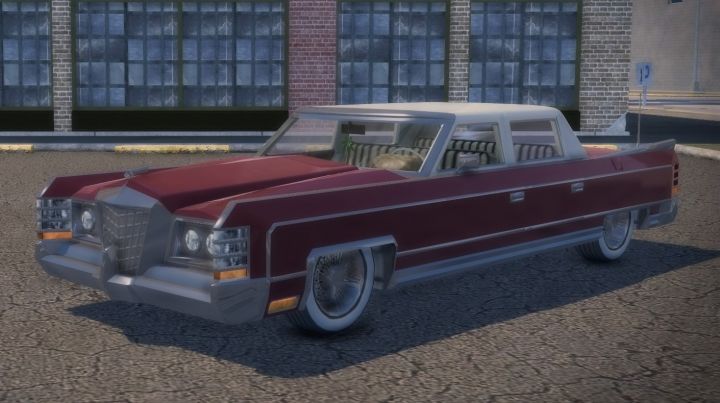 Contributor: Attacker1997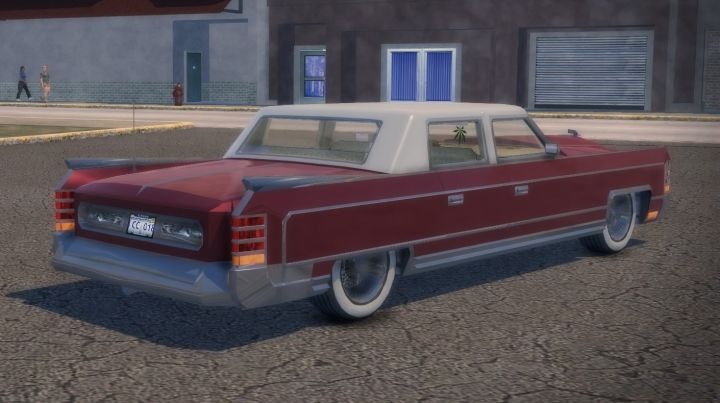 Contributor: Attacker1997
Comments
Author
Message

Aya



2020-09-04 17:47
My favorite car.old school car.




Mel



2016-06-19 16:59
This definitely looks to be based on a 1977 Lincoln Continental sedan, in my opinion. The boxy, slab-sided body, the trim along the sides of the body and rocker panels, the fender skirts, the Rolls-Royce grille, the turn signals which stick out from the rest of the body (and the little horizontal chrome strips running the width of them)... Taking these design features into account, it looks very much like a '70s Lincoln to me.

autothing.files.wordpress.com/2014/01/1977-lincoln-continental-sedan.jpg
c1.staticflickr.com/7/6047/6325882398_f0fbf99e23_b.jpg

The only major differences between the Churchill and the '77 Continental that I can see are the Churchill's lack of hidden headlights, a vinyl top and its possession of a rather small C-pillar. Inadequately sized for housing opera windows, that's for sure.
Another little thing I noticed is that the rear wheels of the Churchill seem to be positioned a bit too far back compared to a lot of American sedans from back in the day. They're placed far behind the rear doors to the point where the shape of the doors is uninterrupted by the wheel arches, almost as if the car was riding on a limousine wheelbase. This factor combined with the tiny C-pillars always made the car's proportions look a bit strange to my eyes.
Still, definitely one of my personal favorite cars from the Saints Row series.




Gamer



2012-01-07 21:51
Same car as in Oliver and Company? imageshack.us/photo/my-images/26/i404709.jpg/

-- Last edit: 2012-01-14 14:54:20

ChoclitBunny



2011-09-17 16:46
This is a seventies Lincoln Continental 4 door saloon...
americandreamcars.com/1972lincoln041805.jpg
... with the front of the 1969 Lincoln Continental Mark III...
americandreamcars.com/1969lincolnmk3011805.htm
This "Churchill" has the chrome, wheel arches and swage lines of the seventies Continental.
(The sixties Continental has suicide doors, and a totally different body.)


-- Last edit: 2011-10-07 19:41:21

packardcaribien



2009-07-21 18:15
It isn't a 77 Continental, It's a 1964, the turn signals, the tailights and headlights, the rear end in general are exactly the same. The chrome panel on the trunk is not found anywhere else. It is a 1964 Lincoln Continental.

media.photobucket.com/image/1964%20Licoln%20Continental/chaseabryant/1964LincolnContinental.jpg
www.technochitlins.com/archives/1964%20Lincoln%20Continental%20Convertible.jpg


ChoclitBunny



2009-07-14 18:14
I think this car is based on a 1969 Lincoln Continental mk III. The makers of the game have done a great job modifying the car, for I think it looks terrific! ...it has more road presence than the original Continental.
The grill reminds me of Edsel.
2.bp.blogspot.com/_MiZ-UqDwf6c/TMuhFFxU8PI/AAAAAAAAHAw/3xyFK1igkHw/s1600/1969+Lincoln+Continental+Mark+III+Coupe+Third+Generation+Vinyl+TOp+4.jpg


-- Last edit: 2011-09-17 16:13:06




subzero



2009-07-09 18:15
Continental




Black Bart



2009-07-09 18:08
Lincoln 1960s Continental or 1980s Town Car.

packardcaribien



2009-07-09 17:22
I always thought It looked like a 1964 Lincoln Continental:
wikicars.org/images/en/2/2f/Lincoln.jpg




J-2



2009-07-09 17:20
I´m not enterely sure about this one.
Add a comment
You must login to post comments...