Pictures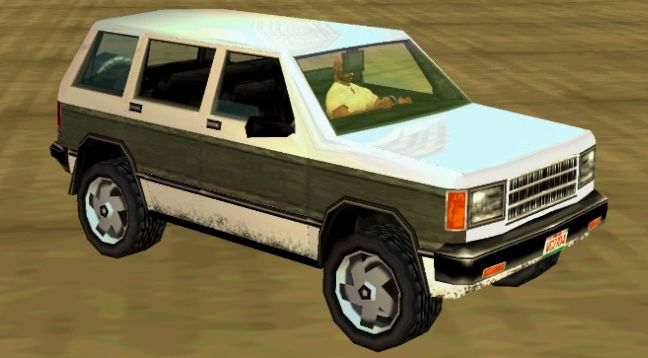 Contributor: Silnev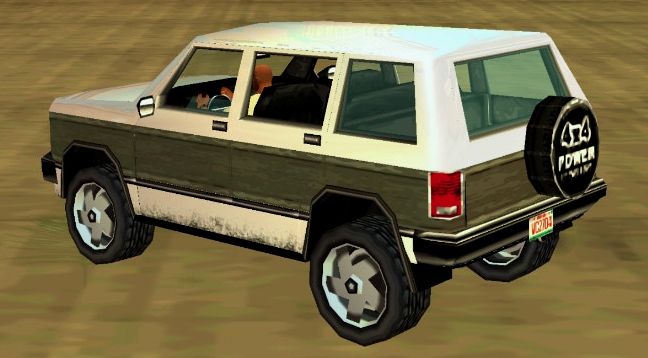 Contributor: Silnev
Comments
Author
Message




generalrusty78



2017-10-27 11:19
Land Cruiser

Sonoma



2010-01-18 20:27
GMC Jimmy. It can be out of time period. But why does everyone think its a Jeep just because of the wood paneling? My Dad had a GMC Jimmy with wood paneling...




Black Bart



2009-07-01 03:49
I don't want to join into this arguement, but I just telling you what I think of this car. First off, this car has the modeling of Cherokee, but it dosen't has any wood paneling. So it's not a Cherokee. This car has the front end of Bronco II. But this car is absolutely not an Explorer or a Grand Cherokee. Both of those cars were introduced in the early 1990s. This game took place in 1984. This is obviously not a Bronco. This is not Jimmy, like what carfan said, the 4-door Jimmy wasn't introduced until '90. This car looks a bit like Trooper, but this is not 1990 model. Like what I said before, this game took place in '84. So finally, what I think of this car is. To me, this is a 1984 Jeep Wagoneer LTD [XJ]. Let me explain, this car has the almost perfect modeling of a '84 Wagoneer and it has the wood paneling in the exact place of a '84 Wagoneer. www.imcdb.org/vehicle_79799-Jeep-Wagoneer-XJ-1984.html So in conclusion, to me, this looks like a 1984 Jeep Wagoneer. So no offence anyone, but that is what I think.





SizSkiizd



2008-03-26 13:49
What's all the fuzz about? If you can't decide, have it listed as a "Made for Game" then.

CrazyCars



2008-03-26 11:51
Does this need a vote on the Forum? The same car in the PS2 versions is creating the same discussion....

austinallegro



2007-01-12 20:10
Ford Bronco?
Add a comment
You must login to post comments...