Pictures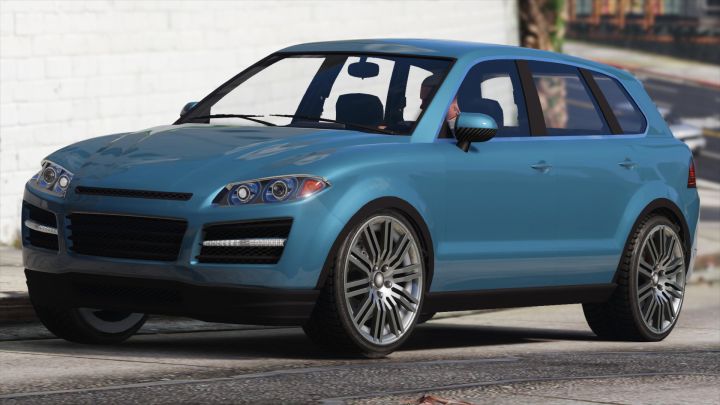 Contributor: speedfreak975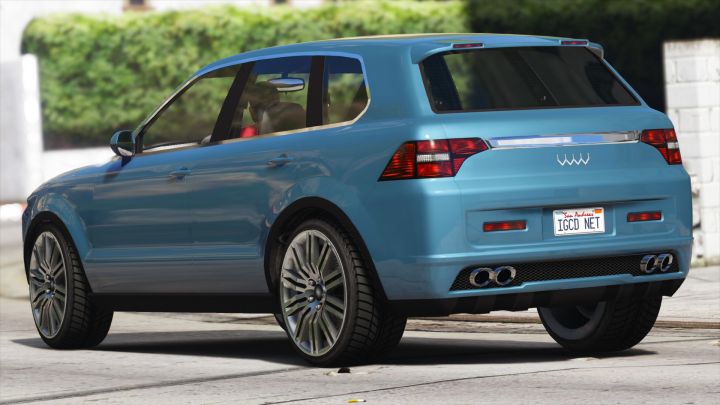 Contributor: speedfreak975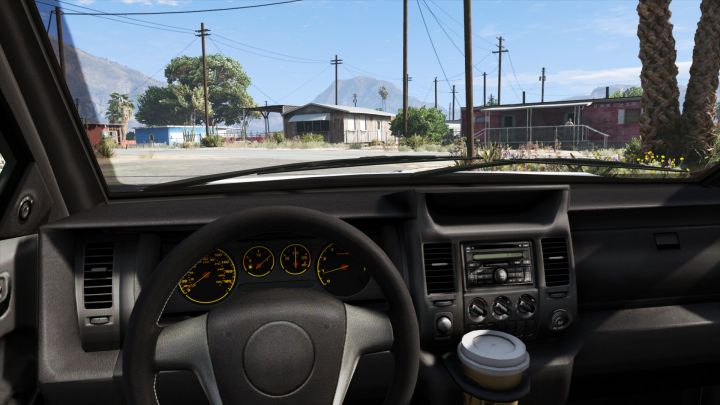 Contributor: Jonathan6506
Comments
Author
Message




Killercar34



2020-12-24 19:10
2009 Porsche Cayenne bringatrailer.com/wp-content/uploads/2019/03/2009_porsche_cayenne_gts_155425611613095b059d8705b153F124FAE-D8CC-41BE-9656-0B2B9B581AE4.jpeg?fit=940%2C705

RealCarter



2020-11-07 10:49
Tiresmoke72 wrote

2019, Cayenne, I don't see any Q7 in that


The car from 2019 in a 2013th game?

Tiresmoke72



2020-11-07 04:10
2019, Cayenne, I don't see any Q7 in that




generalrusty78



2018-04-12 00:01
Luxury German Sedan. Better than a BF, but not quite a Benefactor. Fast and practical with a classy look, this is just the car to over-leverage on.




Rodrigo



2017-08-21 16:04
Audi Q7.

PerfTom14



2017-08-21 06:54
burn rubber wrote

For Pete's sake! It's an Audi! The circle symbol is even on the back!


Not only that, but Pfister is the GTA car brand for Porsche. Pfister's logo even resembles Porsche! Yes, I completely agree with you that it's an Audi. My recommendation? Change the make & model to Audi Q7 or Q5 (whichever you think it resembles more closely), but keep the vehicle class at SUV, and keep the origin country at Germany.




J-2



2014-08-01 16:28
I still would say Q7...

Iamcool313



2014-08-01 06:44
Well, the Audi Q5 and the Porsche Canyenne have the same shape.

tomaso7624



2013-11-21 20:10
This car is a new Porsche Macan. ;-) Look at this video: www.youtube.com/watch?v=0D_-50m_nuo :DDDDDD

victorvance



2013-09-30 07:58
I belong to those who see a Porsche Cayenne in this.

dragonboy



2013-09-30 07:40
I definitely agree, despite being an Obey/Audi, this is certainly a cayenne.

stryder237



2013-09-25 09:10
The front is a Cayenne, and the rear isn't really anything. To be, it more Cayenne than anything else.

Tycek



2013-09-24 09:02
I would say Cayenne. Also why is it made in USA, when Q7 are assembled in Germany and Slovakia?

-- Last edit: 2013-09-24 09:26:14




J-2



2013-09-24 04:38
This is a mess. Front and rear are from a Q7. Also, it's an Obey, so it should be an Audi. But the body looks like the Cayenne and also, the Carbonizzare is supposed to be a Ferrari (Grotti) but it's an Aston V12 Zagato.

So....Q7, Cayenne? What do you think?

PikesPeak



2013-09-16 11:45
Close enough.... lol




Mieguy



2013-09-16 11:41
*JOKE*

no its definetely the Hawtai Boliger!! why can't you see it??



-- Last edit: 2013-09-16 11:43:08

car-dude44



2013-09-15 23:56
Porsche and Volkswagen (Audi) are very closely linked, with the Porsche Cayenne, VW Touareg, and Audi Q7 all sharing the same platform. The smaller SUV, the Porsche Macan, shares its platform with the Audi Q5. That being said, it makes sense that this could be both an Audi and a Porsche. I personally think it looks more like the Macan/Q5 than the Cayenne.

Gijs571



2013-09-15 20:02
Obey is Audi right? Why does it look like a Porsche then...
Add a comment
You must login to post comments...