Pictures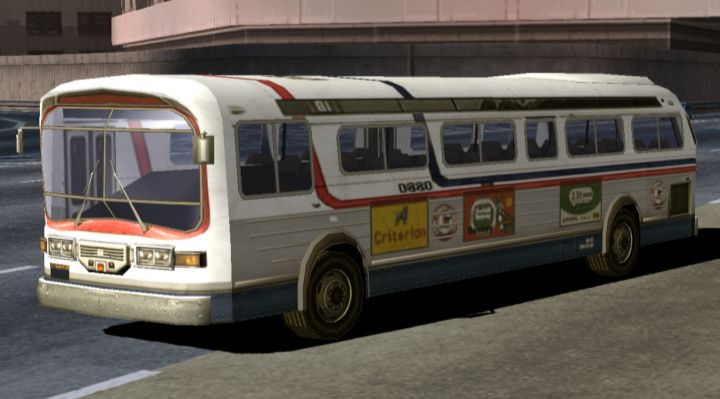 Contributor: Star Wars Fanatic
Comments
Author
Message

lcpdcv



2012-11-17 01:26
Completely different mesh for the traffic version. This version went on to be featured as a traffic vehicle in Burnout 3 and Burnout Legends, it was bizzarely absent from Burnout Revenge due to every city using the same bus.

badlymad



2006-12-09 03:19
GMC TDH 5303 'New Look'

Star Wars Fanatic



2006-12-09 00:46
Seems to resemble the bus from Speed.
Add a comment
You must login to post comments...