Pictures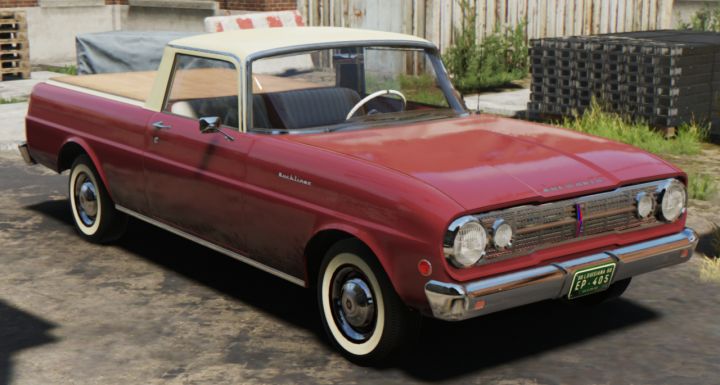 Contributor: Mark0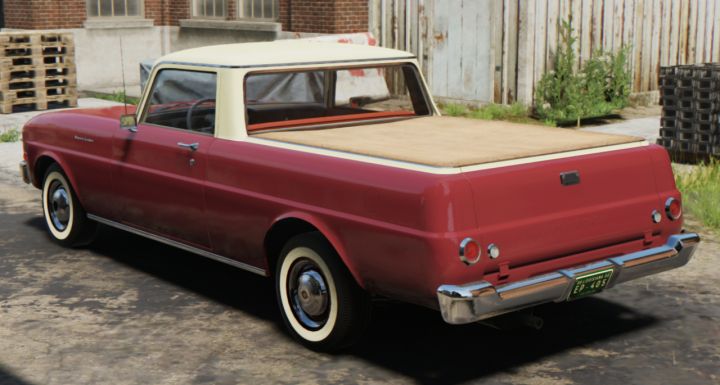 Contributor: Mark0
Comments
Author
Message




LeakyLine



2016-10-10 20:05
This is definitely a Ranchero, not an El Camino

carcrasher88



2016-10-09 16:35
In some way, one could say that there's a bit of various years of Ranchero in this.

The double headights in the grille are closer to the 1968-69 models, or even closer to that of an early to mid 60's El Camino.

The body lines on the side seem closest to that of the 1966 Ranchero, a single model year version.

Move to the rear, and it's clearly second generation (1960-65) Ranchero.




stratumx



2016-10-09 15:49
Better pics.
funkyimg.com/i/2hXkp.jpg
funkyimg.com/i/2hXkq.jpg

Ingame name: Bulworth Buckliner 75

And yeah, it reminds me mostly Ford Ranchero 1964 or 1965.

Carini89



2016-04-24 20:44
Ford Falcon Ranchero maybe?




Razor440



2016-04-24 18:30
Could we wait?

Rockeroller



2016-04-24 18:28
I agree there are hints of other vehicles present, since the game makers aren't using liscenced vehicles, it may be difficult to nail a car perfectly. But the roof and front end look like a Chevelle. The rear wheel well opening is different from A Chevelle.. there may be Ranchero styling inspirations as well but difficult to say without better photos.
Add a comment
You must login to post comments...