Pictures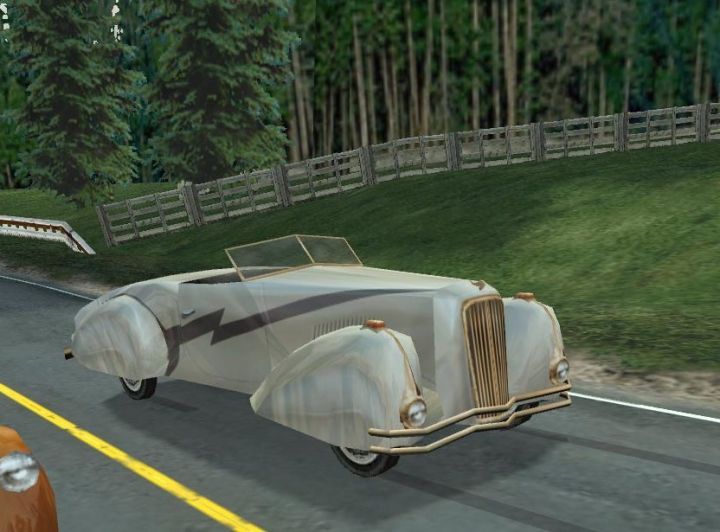 Contributor: subzero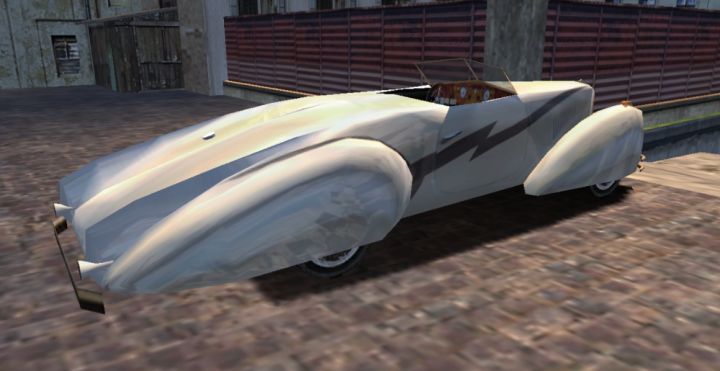 Contributor: Imperialist90
Comments
Author
Message




JFK



2015-09-10 15:27
I always loved how the guys standing next to the car are talking about it: It must be very expensive, I wonder how fast does it go, It must be great for picking up girls etc. From side it kinda looks like Greased Lightning, with that lightning on side.
I think that this car is so unique, that it deserve to be listed as IMCDB one: 1937 Cadillac V-16 Hartmann Special Roadster

Skid



2008-05-16 03:56
This car is modeled after the famous Swiss "Willy Hartmaan" 1937 Cadillac roadster, a car with a fascinating history which has unfortunately, over time, become a victim of unscrupulous collector's puffery.

The history of the car, courtesy of the Classic Cadillac Database: www.car-nection.com/cadillacdatabase/Dbas_txt/16hrtm.htm

Apart from the full-width bumper on the front and the color of the side stripe (the real one was orange), this is actually a great representation of what the original car looked like for the first 10 years or so. The car today resides in Nevada, and is solid red with lots of tracky added-on chrome, and a fake "F&F" badge on the dash added by someone who wanted to cash in by claiming that the car was built by famed Italian Coachbuilders Figoni & Falaschi (it wasn't).
Add a comment
You must login to post comments...