Pictures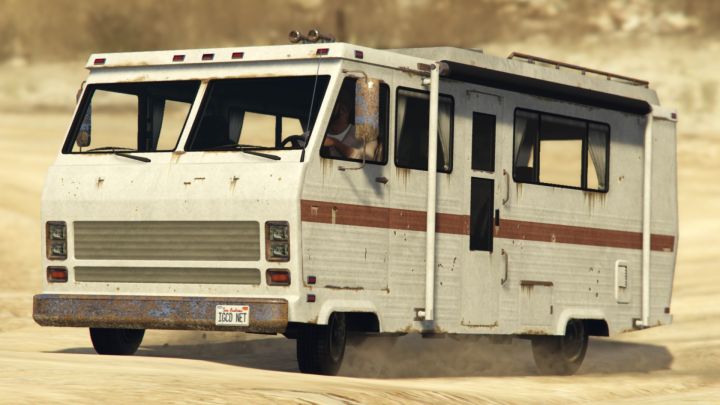 Contributor: speedfreak975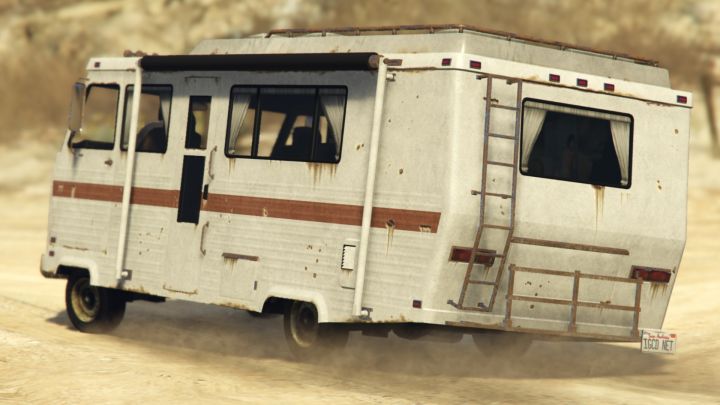 Contributor: speedfreak975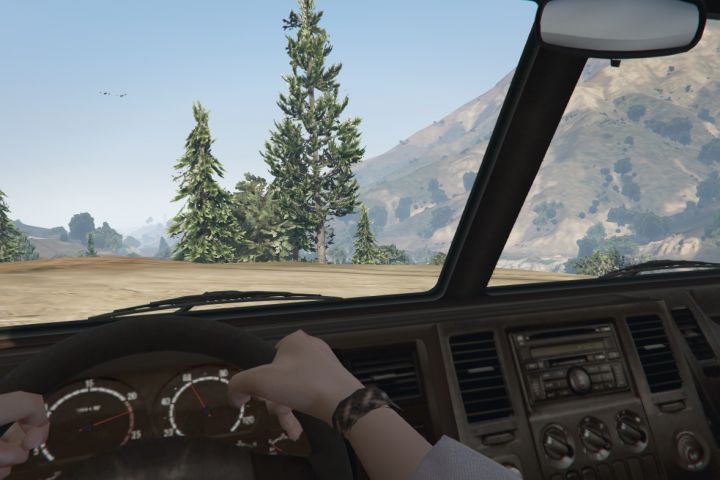 Contributor: Jonathan6506
Comments
Author
Message




direct_UA



2021-07-23 17:08
Theres this Triple E motorhome that looks really close mcdougallbay.com/bid.php?arg=F907DF02-21DD-433F-A816-736985A9BC26




generalrusty78



2020-09-13 23:25
I think this is a 1979 Fleetwood Pace Arrow

carcrasher88



2020-06-22 03:23
The Suncrest is certainly a much better match than the Winnie, that's for sure.




Killercar34



2020-06-22 03:04
Looks like a 1987 Suncrest Motorhome to me. img.scgpix.com/listimg/img1_0216/24/img_msqQmNGpWE_r.jpg




generalrusty78



2018-04-12 21:37
A cross-country family vacation in an RV is an American rite of passage. Grab your spouse and the kids, and hit the road today in the Zirconium Journey. It will bring you all closer together, in a really dysfunctional, claustrophobic way. You won't end up despising each other, honest.




Zordid



2016-06-18 11:57
It's better you don't question R*s logic




Mel



2016-06-18 04:37
Am I the only one scratching my head wondering why the Zirconium brand even exists? It just seems like the most pointless car company in the game. I mean, they only made one vehicle in GTA IV (the Stratum) which easily could have been made by Annis or Dinka, and now the only other vehicle they make in GTA V is this, which could've been a Brute model or something... The only vehicles coming off a company's assembly line are a Japanese station wagon and an American RV? It just seems off. Not to mention the Zirconium building in GTA IV (based on the Chrysler building), which should have been called the Schyster building, to be perfectly accurate.

WARD-ENTERPRISES



2015-07-03 00:49
i bring you a photo of the rare ''winnebago'' paintjob prod.cloud.rockstargames.com/ugc/gta5photo/6709/ttfE-Ec-XUKGg5MkZJHtwQ/0_0.jpg




JFK



2015-01-24 18:51
Interior looks very bad, in czech language we have wonderful word to descripte it: vybydlenı
Tip for R* top do in GTA VI: Paper alike destruction model for motorhomes


-- Last edit: 2015-01-24 18:52:03

FrankieCheeks75



2014-09-28 06:02
Why do I have a sudden desire to start a meth lab? XD




Gamer



2013-12-25 12:55
My favorite vehicle in the game!




Mieguy



2013-09-22 07:37
Location:

- Sandy Shores
- Lago Zancudo

opal



2013-09-18 16:13
Class A Motorhome.

To me, it's look more like 1988 Winnebago Super Chief.




krq9



2013-09-12 19:39
In-game name: Journey. Made by Zirconium.

RodSkateDude



2013-09-07 04:46
Rockstar should call the RV's in game manufactorer "Dubago" (pronounced dew-bag-o).

mansory_vs_gemballa



2013-08-30 23:48
www.grandtheftauto5.fr/images/analyse-trailer-officiel-17.jpg




Mieguy



2013-07-22 11:13
these last pictures look more like the newer Econoline.

upload.wikimedia.org/wikipedia/commons/7/7a/%2706-%2707_Ford_E-350_%281-800-RV-4-RENT%29.JPG




maxine



2013-07-21 23:12
Its not a journy.. theres a white RV here.. I posted it but they wouldent let me add it as a new car.. I belive this is called something else..

This is probly the journy.. Like I said This site wont let me add it

I bet anything thats what that ones called :P as for this... no idea

Allso heres a pic of the site.. wich.. I tried to upload there but this kept getting removed too.


-- Last edit: 2013-07-22 00:22:45




Mieguy



2013-07-21 11:00
mansory_vs_gemballa wrote

http://igcd.net/vehicle.php?id=1460
GTA san andreas 1985 Ford E-350 'Journey'
GTA V ????????? 'Journey'



they could have changed the design because SA takes place in 1992 and GTA V in 2013. so lets wait until we get a better shot.

mansory_vs_gemballa



2013-07-20 22:54
igcd.net/vehicle.php?id=1460
GTA san andreas 1985 Ford E-350 'Journey'
GTA V ????????? 'Journey'




maxine



2013-07-18 23:21
Theres a more modern looking RV, Ive only just posted it so I dont know when it will apear,
Anyway, I got to say from the shape of the side it looks like a Late 70s winibago, I dident want to put that as the name stright away tho, because theres no clear pic, But take a look anyway,






Shinka Nibutani



2013-07-18 06:38
Possibly a Journey.
Add a comment
You must login to post comments...