Pictures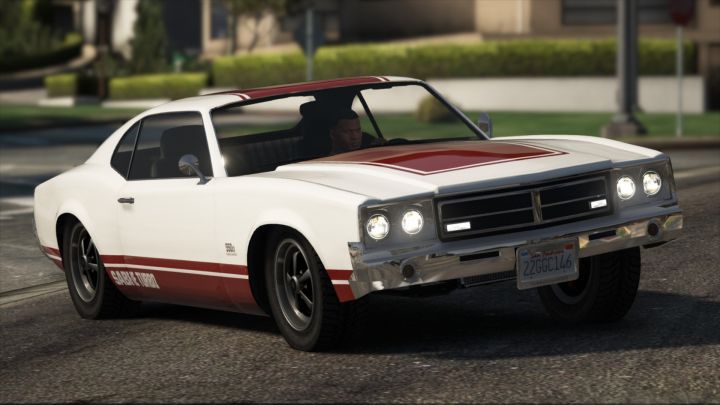 Contributor: speedfreak975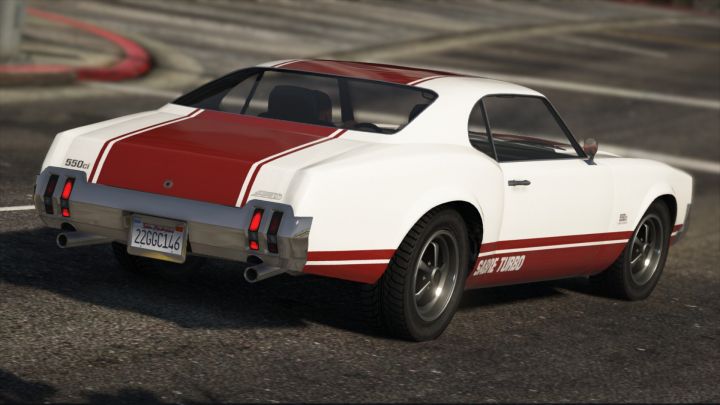 Contributor: speedfreak975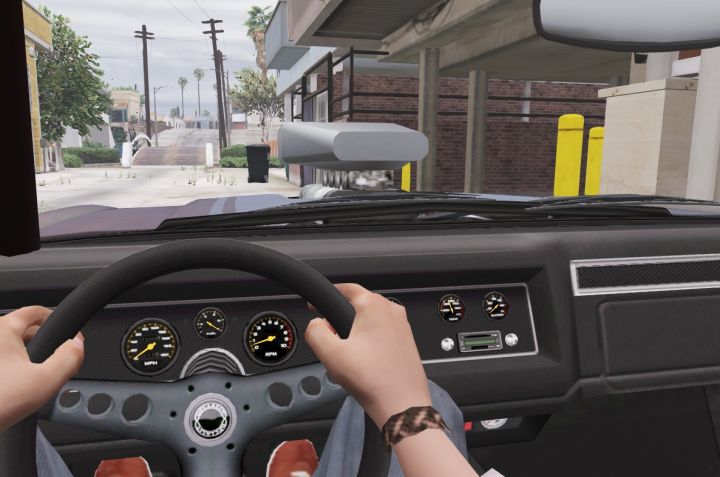 Contributor: Jonathan6506
Comments
Author
Message




generalrusty78



2018-04-12 18:41
Tricking out a near-perfect muscle car like the Sabre is a fine art. A mainstream mod shop won't understand that its deafening wheelspin isn't inefficient - it's the foreplay a car like this requires. Its brakes aren't dangerously unresponsive, they're smooth and gradual. The lack of protection isn't careless, it's thrilling. Luckily for you, here at Benny's we can serve a whole lot of style without adding one tiny bit of substance. It's what a car this stupid deserves.




JFK



2015-12-24 20:35
I was driving around Ludendorff (since i dont have anything better to do cause I am banned from GTA O) and in this location
scontent-fra3-1.xx.fbcdn.net/hphotos-xtp1/v/t1.0-9/12391046_924507874264227_2709636567393496210_n.jpg?oh=07957114bb3db8f0cf459f7981c12edf&oe=56D8EA20
I found this billboard, showing Sabre Turbo
scontent-fra3-1.xx.fbcdn.net/hphotos-xpt1/v/t1.0-9/12391419_924507877597560_1912902922456665299_n.jpg?oh=626680aec9c0c0fc7e0a00055dbdaea0&oe=5709B80E

-- Last edit: 2015-12-24 20:35:55




Tuppence870



2015-05-13 20:53
The GSX and Cutlass share the same platform and are essentially the same car with a few minor changes. I'd say the Sabre's front is closer to the GSX but the rear bears a strong resemblance to that of a Cutlass.

GeoZR177



2015-05-13 18:49
The car is a Cutlass if you look at the front, rear and roofline


Freemanftw



2015-05-13 12:43
hdwallpapersfit.com/wp-content/uploads/2015/02/yellow-1970-buick-gsx-stage-1-wallpapers.jpg

-

img4.wikia.nocookie.net/__cb20130517073240/gtawiki/images/1/1d/SabreGTchase-GTAV.jpg

I'd say it's more of a GSX than a cutlass...

tupacserbia



2015-05-13 01:32
Freemanftw wrote

1970 Buick GSX


Nope.

-- Last edit: 2015-05-13 01:32:40

Freemanftw



2015-05-12 23:21
1970 Buick GSX

routemaster45



2014-03-04 12:08
claims it has a turbo as standard. makes no difference in performance, as it is a fake turbo, so you have to buy an actual turbo. good going rockstar.

TheHeartbreakKid15



2014-01-05 01:51
It's called the Sabre Turbo, not GT.

Mad Mike



2013-07-10 13:58
customised image available here:
media.gtanet.com/gallery/gta-5-screenshots/fullsize/RSG_GTAV_Screenshot_284.jpg

carcrasher88



2013-05-16 23:40
Added rear shot, cropped from here:

images.wikia.com/gtawiki/images/4/45/Franklin-SabreGT-GTAV.jpg

I'll be honest, the way I cropped the image, seems to have put the car in the direct center.

NFC94



2013-05-11 16:27
mansory_vs_gemballa's link is a much better pic, if some admin can update this car please.

mansory_vs_gemballa



2013-05-09 22:41
www.grandtheftauto5.fr/images/edge-scan-1.jpg

carcrasher88



2013-05-09 15:54
Just found a front and rear shot (both appear to be from a magazine).

images.wikia.com/gtawiki/images/f/f1/SabreGT-GTAV.png

images.wikia.com/gtawiki/images/1/1a/Photo2ix.png

The front shot in the link is already cropped, while the rear one isn't.

Still, they'd make great shots for this car's page, right?

Gijs571



2012-11-14 22:26
Definitely Sabre GT. Forgot to add it.

-- Last edit: 2012-11-14 22:28:19

FRANKIE SAYS RELAX



2012-11-14 20:29
Andra125 wrote

Sabre?


probably the sabre gt

Andra125



2012-11-14 20:19
Sabre?
Add a comment
You must login to post comments...