Pictures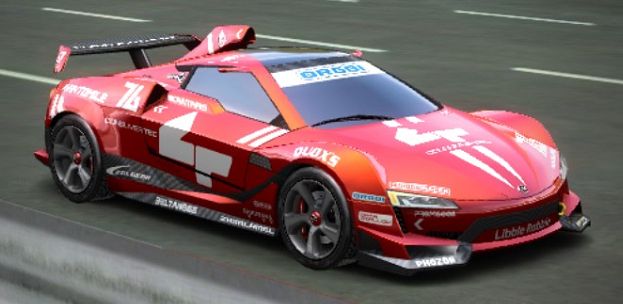 Contributor: Takumi
Comments
Author
Message




enzo96



2015-10-14 06:12
Looks like the p1 mclaren was somehow inspired by this lol

Donkey-kong



2012-03-22 22:47
Jammy22 wrote

not Made For Game... its Citroen GT 100%


I agree with you for once Jammy, looks quite similar elitegalleryz.net/wp-content/uploads/2012/02/Citroen-GT-41.jpg

RVR72GV



2012-02-08 02:52
Better pic

This looks WAY better than my thought.

TakuFD3S



2012-01-12 19:30
This is actually the new Assoluto Promessa!!!!!!!!!!!!!!!!!!

Promessa is back!

walter



2011-12-06 14:08
Audi e-tron? Honestly, only with a lot of immagination... Maybe they had only took a vague inspiration from the Audi, but that's not enough to list it as an e-tron.

carcrasher88



2011-11-29 04:01
So...a combination of...

...this...

www.spykercars.nl/img/modeldetail/Aileron_3-4_front-2.jpg

...and this?...

www.toyota.com/img/vehicles/future/ft_hs/full/ft_hs1.jpg

I can see that. I still think there's a little 458 in it, plus that scoop on the roof says Honda NSX-R GT to me.

TakuFD3S



2011-11-29 03:54

someone said that Prototipo Stradale is a mix between Spyker C8 and Toyota FT-HS

carcrasher88



2011-11-25 03:10
458 Italia?

TakuFD3S



2011-11-25 03:05
You can see the name on the trailer: It's Assoluto Prototipo Stradale Concept.


Add a comment
You must login to post comments...