Pictures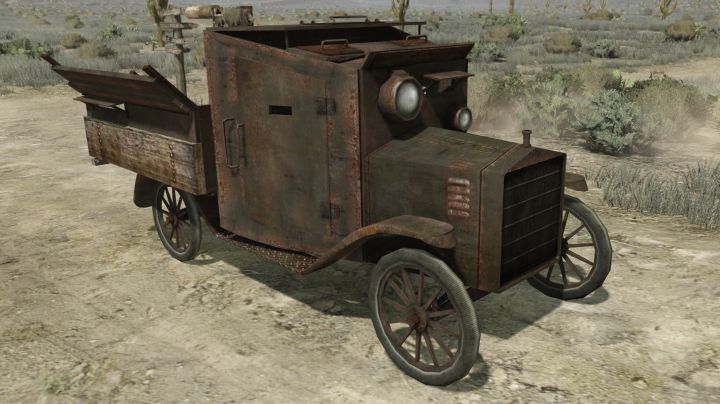 Contributor: Star Wars Fanatic
Comments
Author
Message

Tycek



2015-06-06 09:37
Best thing is it's 1911 Ford Model T truck, of course heavily modified.




JFK



2015-06-05 21:49
Wasnt Darracq made by French?

claesn



2015-06-05 21:20
It appears to be an early model Darracq Perfecta and features a mounted Maxim gun. It appears as a precursor for modern armored vehicles, such as tanks. It is non-drivable, and is only encountered once in the game. Its protection against bullets seems to be limited. The vision of the drivers is limited as well.

reddead.wikia.com/wiki/Armored_Truck





Takumi



2010-08-21 13:49
You sur is not à ford truck ?
Add a comment
You must login to post comments...