Pictures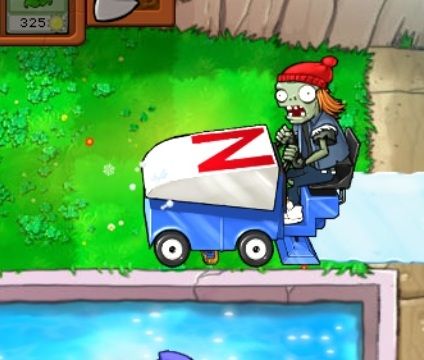 Contributor: GamerFIB7590
Comments
Author
Message




mrmundy555

photo_librarymode_comment

2017-08-06 15:48
As the name refers, it is obviously a Zamboni. As said in its almanac entry,
"Not to be mistaken with a Zamboni brand ice resurfacing machine. Zamboni and the image of the ice-resurfacing machine are registered trademarks of Frank J. Zamboni & Co., Inc., and "Zomboni" is used with permission. For all your non-zombie related ice resurfacing needs, visit www.zamboni.com!", it is licensed in the GOTY edition and versions after the GOTY version.
Add a comment
You must login to post comments...