Pictures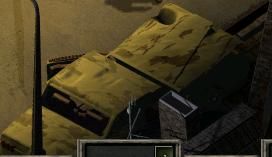 Contributor: Tycek
Comments
Author
Message

Tycek



2011-01-17 00:15
It is coupe or 2 door sedan. There is no way to see the front because the game has isometric view without possibility to rotate the map.

It looks a little like a '74 Impala or '78 Monte Carlo

-- Last edit: 2011-01-17 20:43:08

CA_NES



2011-01-16 22:53
this is a Pick-up, is there a better way to see the front of it ?
Add a comment
You must login to post comments...