Pictures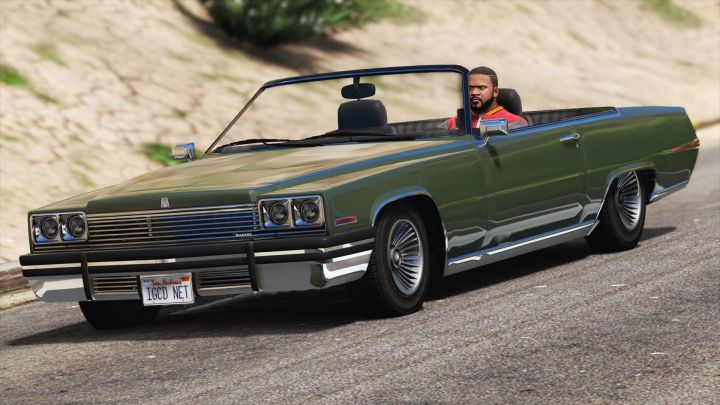 Contributor: speedfreak975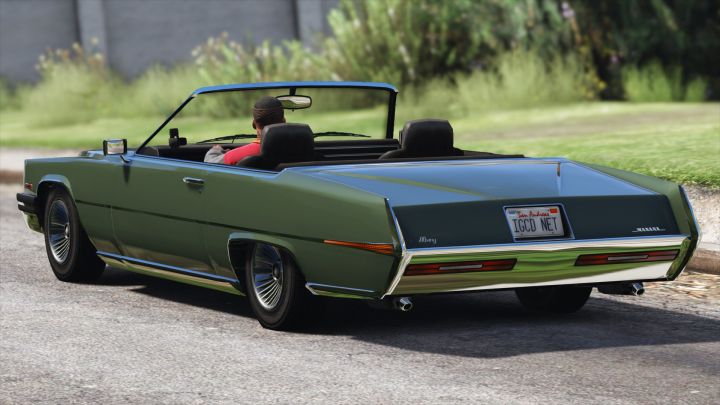 Contributor: speedfreak975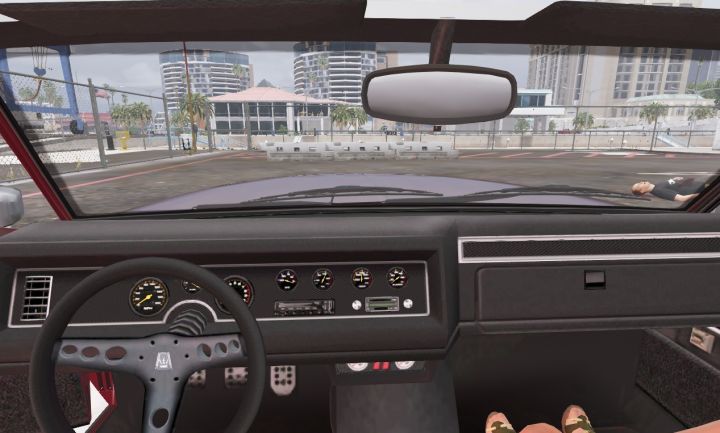 Contributor: Jonathan6506
Comments
Author
Message

moskagazs543



2021-08-10 18:14
Manana is modified with car parts Ford Gran Torino (lights) Cadillac Eldorado (back)




generalrusty78



2020-08-31 02:46
The Manana is the kind of history they don't put in the books. It's the story of every other drive-by and drug deal ever to take place in Los Santos, and there's only one man who can write the next chapter. Benny knows this build down to the last millimeter, he knows how to do it justice, and he knows that taking a power hose to the inside of the trunk is always job one.

robi



2016-07-27 15:41
Please change class to "convertible".




Hakari



2015-11-08 15:04
It's 70s LeSabre with Eldorado rear, not an Eldorado with LeSabre front. The Virgo is listed as '67 Eldorado just like Manana but those cars bears very little resemblance so that makes no sense at all. Virgo is Cadillac and the Manana should be Buick.

GeoZR177



2015-08-06 23:13
After playing the game a while and seeing the different variants along side the new Virgo I have to agree that this is much more of a mid 70's coupe, best match would be a 75 Buick LeSabre

MrBlonde294



2015-05-20 23:04
looks more like a cadillac deville coupe 1977

carcrasher88



2015-04-16 20:01
How about body of a 1974-76 Buick Riviera with the front of a 1977-78 Riviera (the last FR layout Riviera ever built) and the rear of a 1967 Cadillac?




JFK



2015-04-16 19:21
I had googled it, and for me, only thing that fits for 67 Caddy, is rear
If I look to this car, it looks more like something from 1970s than from 60s
No need to be offensive at me bro

Tycek



2015-04-16 19:14
It's not, but when you don't know a thing and try to be smart, without even googling it, it borders with said crime.
www.google.pl/search?q=Cadillac+Eldorado+1967&es_sm=122&source=lnms&tbm=isch&sa=X&ei=se0vVaypNYfYasCggOgK&ved=0CAcQ_AUoAQ




JFK



2015-04-16 18:56
It is crime against humanity to list such a square late 70s car as 1967

Tycek



2013-09-21 17:18
We got Eldorado with Buick front. Well, most of it is still Cadillac.




civic_eg6_94



2013-09-21 14:18
The only thing that look like Buick in this car is the front. The rest is more of a '67 Eldorado.




J-2



2013-09-21 12:19
Based on that evidence, I have to agree with Buick.

OG



2013-09-21 11:29
I actually made a picture to prove my point that it's a Buick. Compare the Manana to the Caddy and then to the Buick...
(The Manana pic is from GTA IV but it's pretty much the same).

IMG: imgur.com/c1HUPU6

Tycek



2013-09-20 21:28
It's almost perfect '67 Eldorado from every side.

og



2013-09-20 21:21
It might look like a '67 Eldorado in the back, but other than that, not at all. My thought is that it's a mid 70's Buick...

carcrasher88



2013-05-08 13:02
Best shot of the Manana yet. images.wikia.com/gtawiki/images/6/64/GangWar-GTAV.jpg

daviddiaz21



2012-12-24 14:10
www.google.es/imgres?um=1&hl=es&sa=X&tbo=d&biw=1435&bih=678&tbs=qdr:d&tbm=isch&tbnid=R4G7OqbdHrRF0M:&imgrefurl=http://blogocio.net/nuevas-screens-de-gta-v-como-regalo-de-navidad-no-61220/&docid=q2e87YK0pT8xAM&imgurl=http://blogocio.net/imagenes/grand-theft-auto-v-playstation-3_xbox-360_159555.jpg&w=1280&h=720&ei=OlTYUK_qMoSmhAenh4GQBQ&zoom=1&iact=rc&dur=69&sig=103916512696558928933&page=1&tbnh=149&tbnw=287&start=0&ndsp=19&ved=1t:429,r:1,s:0,i:131&tx=130&ty=54




NismoR35



2012-11-14 23:22
Looks like it, though I wish they would've changed up the rear design and added reverse lights to it, I have an odd OCD for stuff like this.

-- Last edit: 2012-11-14 23:23:04

Tycek



2012-11-14 23:21
Looks similar.

lcpdcv



2012-11-14 23:18
Call me nuts-but is that an Intruder in front of it?(in that rear shot)

malaka91



2012-11-14 23:13




-- Last edit: 2012-11-14 23:16:14

Mad Mike



2012-08-22 23:40
yes and no. A front wheel drive fleetwood was introduced in 1985, although there was also the fleetwood brougham (Full size RWD) that was in production from 1977-86, from '87 it became marketed just as the 'brougham', and then as the 'fleetwood' in the early '90s before being discontinued.

back to the main point: "For 1965 the Eldorado became a Fleetwood sub-series although there was strictly speaking no separate Fleetwood series at this time".
additional reference, eldorados of this period were marketed as 'fleetwood eldorado'
www.imcdb.org/vehicle_115215-Cadillac-Fleetwood-Eldorado-1970.html
www.imcdb.org/vehicles.php?make=Cadillac&model=Fleetwood+Eldorado&page=1

Tycek



2012-08-22 15:11
Wasn't Cadillac Fleetwood in production from 1985?

Mad Mike



2012-08-22 13:23
If this is an eldorado from between '65-'72 then that makes it a "Fleetwood Eldorado". All eldorados built in that time window were marketed as part of the fleetwood series.
farm6.static.flickr.com/5294/5414657951_b4713ce35f.jpg 'fleetwood eldorado by Cadillac'
Also See: 'Standard Catalog of Cadillac 1903-2005' by John Gunnell and 'Standard Catalog of American Cars 1946-1975' by Ron Kowalke

Gijs571



2012-06-14 18:08
No, a Bobcat

afuen93



2012-04-09 06:08
naaa!!! it is a nissan cube

stryder237



2012-01-14 20:28
or a SUV

afuen93



2011-12-23 02:50
the little white thing in the left side looks like a nissan cube

Gijs571



2011-12-11 18:37
My fault!

Ritsu Tainaka



2011-12-09 03:48
Another unplayable, It's playable!
Add a comment
You must login to post comments...